OpenMage Online Stores
Reliable, Fast and Flexible
With OpenMage, you are choosing tried and proven Open Source software. Originally known as Magento 1, OpenMage now takes on a life of its own thanks to the help of the online community and companies like us who support the platform.
Give your Magento 1 online store new life with OpenMage: The Long-Term Supported version of Magento 1.9.
Storefront is a contributor to the development of OpenMage.
Magento 1.9 becomes OpenMage LTS and gets new life
Do you still have an old Magento 1 installation that you don't really want to replace?
Magento is the global market leader with their e-commerce software. The base is open source and modular so you can grow step by step.
Storefront has been specializing in Magento for over 11 years and builds complete shops - along with a strong store concept - at Belgian and Dutch top-level.
A powerful store concept allows you to reach your goal

Over 11 years of Magento expertise

One single point of contact for everything Magento related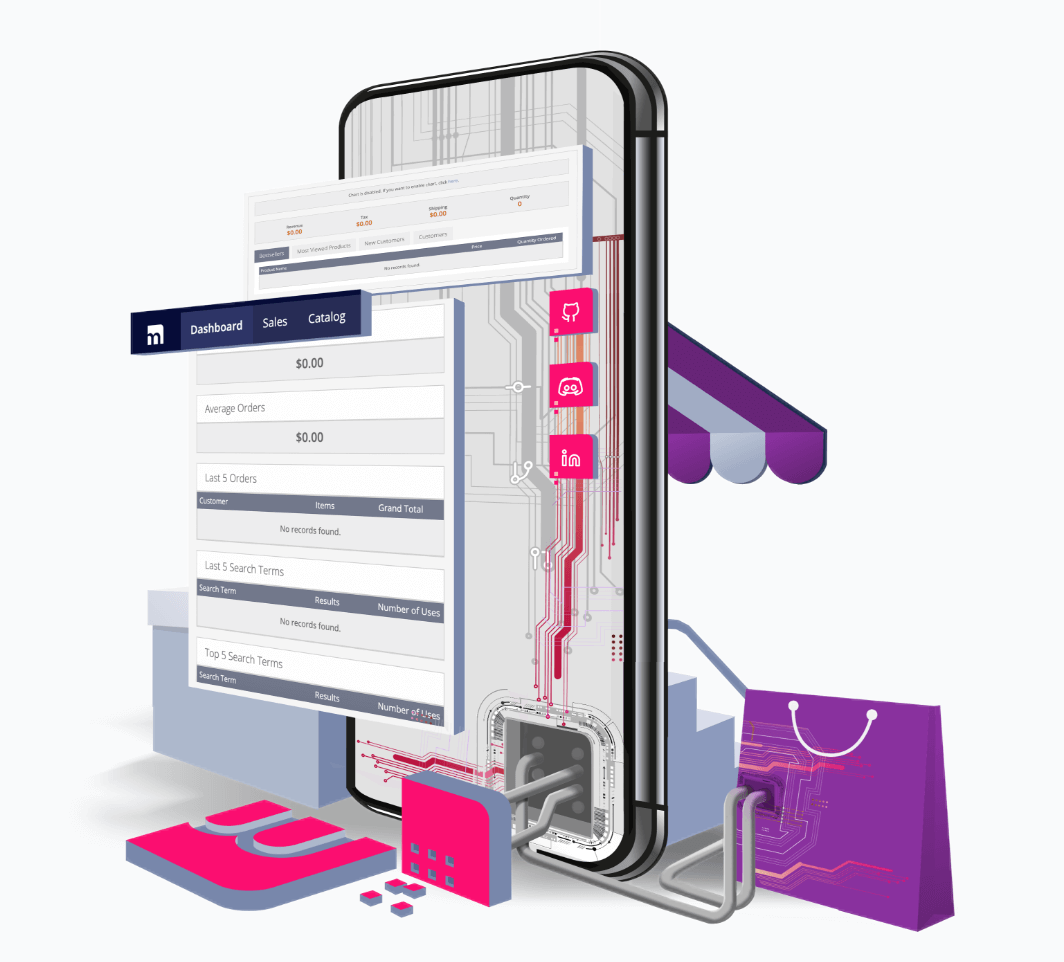 Frequently asked questions
Not finding the answer you're looking for? Get in touch with us.
When Magento 1 was declared end-of-life, the online community was very sorry about this and decided to start OpenMage together as a copy of Magento 1. Given the open source license, this is not a problem and anyone who wants to can participate. Meanwhile, OpenMage was modernized and made more performant, without breaking anything for those making the switch.

Given that OpenMage is a new and stand-alone product, there is no end and it can be further developed by the community. In addition, we think OpenMage deserves its own place in the market, given that Magento 2 is a completely different product and not suitable for everyone.

OpenMage and Magento 2 have more or less the same features for you as a merchant. There are minor differences, but nothing that cannot be solved. The biggest difference is in how the product was conceived. Magento 2 was conceived with a focus on larger development teams and larger companies. The package has become more complex, without really offering more features for the starter, small and medium-sized merchant. In addition, development in OpenMage is also smoother. We can build more in less time and updating is easier which reduces the overall "cost of ownership".

Yes and no. When we set up a project with OpenMage, we build a new theme for you using the latest and greatest technologies, but on the proven underpinnings of OpenMage. This way, the end customer still has a modern experience and a fast site to shop. The management panel of OpenMage needs little updating, as it was already performing well.

Not at all. In fact, because of its lighter structure, OpenMage allows you to achieve higher speed, both for the customer's shopping experience, and during development, which keeps your costs down.

With this question, we are happy to help you make the trade-offs in person, given that there are several factors involved. Please contact us to discuss this.
To summarize
With a Magento store developed by Storefront, you...
Decide to take E-Commerce seriously.

Choose a wel-designed store concept, tailor-made to fit your business. You want to make the difference online.

Call upon Magento-talent, which greatly improves the outcome.

Realize that you can always keep building without running into (technical) limitations.

Work with a company that is fanatical about quality and good service, and enjoys working with you to succeed.