E-Commerce platform
For choosing a suitable E-Commerce platform, you have come to the right place. We listen to your wishes and needs and are happy to assist you with our expertise to choose the best platform, because that's where it all begins.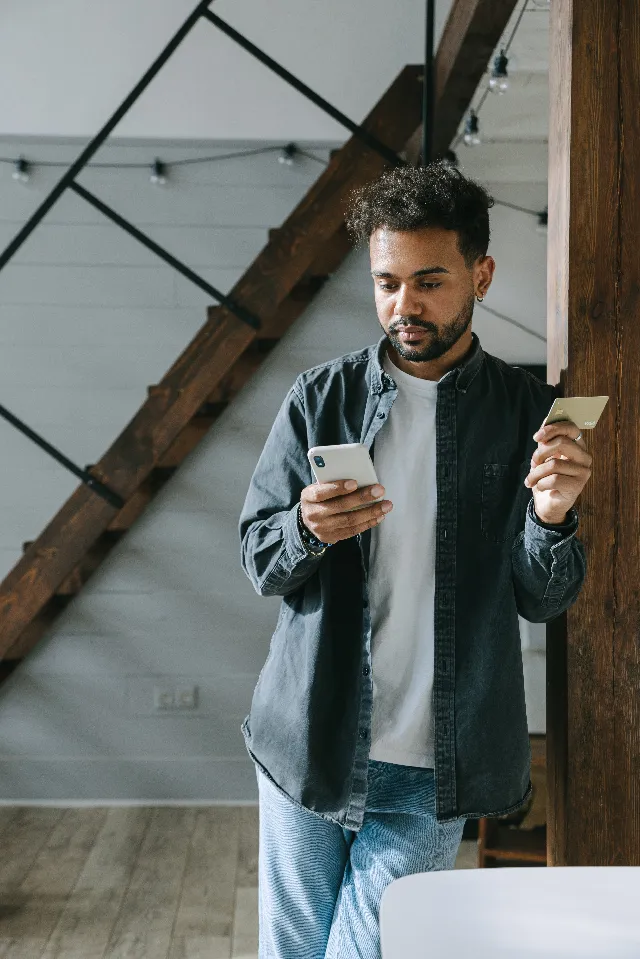 And why you should use it
E-Commerce platform?
An E-Commerce platform is a software solution that allows you to set up a digital shop and easily manage your sales processes.
An E-Commerce platform encompasses so much more than just a website. Running a webshop is a complex undertaking that involves a lot. Think about building an online shop, managing inventory, processing online purchases and payments, invoices for accounting, PIM, ... A suitable E-Commerce platform offers the possibility to manage all these processes. Finding a solution for each of these processes separately would make it unnecessarily complex. Besides, it saves you a lot of money and headaches when you choose an all-in-one formula.
In fact, E-Commerce platforms have all the ingredients you need to manage and grow your webshop. The buying process is made considerably easier thanks to E-Commerce solutions. This combined with fewer technical problems means that you need to spend less time on customer support.
All of the above makes it worth the investment, actually a no-brainer when you consider everything. Still not convinced? Let's take a quick look at the main benefits.
The benefits
Invest in one single platform

Multisite

Multi language

Omnichannel

Product Information Management

Add-ons
Invest in one single platform
When you start a new project, it's simple. You start looking for a platform that suits your needs. The platform should be comprehensive enough to meet your needs.
Are you already using existing software? Then it's a bit more complex, but that doesn't have to be a problem. The question is whether you need that technology and whether there is an E-Commerce platform that can take over these functions. Would you like to move forward with the software? We can connect this software to your E-Commerce platform. Would you like to switch to a single platform to manage processes more easily? Then we can migrate the data to this platform.
Multisite & multi language
Multisite is a feature that allows you to manage a collection of websites from one place. You can make changes from one dashboard, keeping all your websites up to date.
A multi language site, as the name suggests, is a multilingual website where the content is displayed in more than one language. So you can manage and maintain an infinite number of multi language websites from one place.
Omnichannel
Omnichannel is an approach where you make your products and services accessible across all channels, platforms and devices. It focuses on a seamless customer experience, whether the customer is shopping from a smartphone, a laptop or through a kiosk or checkout system in a physical store.
Product Information Management
Product Information Management or PIM for short is an application where you can collect and manage your product information in one place. An E-Commerce platform is a system with valuable data that can be used in various ways. Think of the automatic generation of a newsletter with promotions.
Add-ons
A suitable E-Commerce platform is one that allows expansion. As your business grows, we are ready to add new features and tools to your installation.
How do I choose the right platform?
It is one of the most important choices you will make as a business owner. Your online business could stand or fall on the choice of platform. It is certainly not something to be taken lightly.
Think about what you expect from the platform in advance.
What should it be able to do? And also very important: what should it possibly be able to do in the future. What if your shop gets bigger and more extensive? Will you still be able to cope or are there processes that need to be automated when that time comes? In any case, choose a platform that does not stop you from continuing to grow.
Choose a future proof platform.
Everything keeps evolving, and so do E-Commerce platforms. Be sure to check if the platform is not dying. After all, you are going to invest and then the platform should last for quite some time. Besides technological evolution, when choosing a solution you should also take into account the evolution of your business and webshop. The platform should not be a limitation for growth. You can choose to let the platform grow with you step by step.
We specialize in the E-Commerce platform Magento. We can set up a new installation or optimize an existing website. One point of contact for everything related to your installation: from hosting to technical support. Fanatical service is included. Wondering if Magento is for you? Find out all about Magento here.
Unsure about the best choice for your online store? We are happy to help you choose the most suitable solution. We have the expertise, technical knowledge and know-how to guide you. Curious about our capabilities? Check out some of our realizations.
Frequently asked questions
Not finding the answer you're looking for? Get in touch with us.
Magento is an excellent choice for very many projects. But there are numerous E-commerce platforms besides Magento. Each with its advantages and disadvantages. We may be Magento developers at heart, but that doesn't mean we're out to force Magento on you. Like you, we want the best for your business. If Magento is not suitable for your project, we have no hesitation in saying so and together we will look for a solution that is.

Absolutely. You may not need complex functions and automations right at the start. But what will your business look like in five years? When your business is ready, you can expand your installation. That way you won't have to change systems and transfer your data to a new installation. It will save you a lot of money in the end.